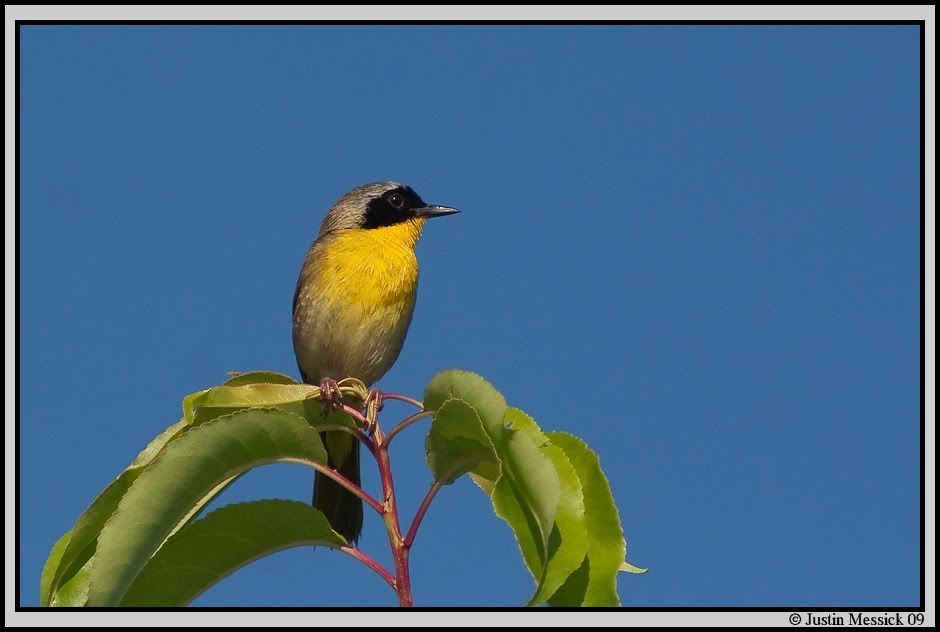 I found this guy in the brushes of Bombay Hook NWR. Getting a printable shot of these little guys proves rather difficult. It took me the better part of a whole morning just to produce less than a handful of worthy images.


Here is come cool facts thanks in part to Google.
Nine species of yellowthroats currently are recognized, most living in Mexico, all with black masks and yellow throats. Even more recognizable forms exist, with 12 subspecies of the Common Yellowthroat described north of Mexico. Just what the boundaries are between species and subspecies in this taxonomic complex remains to be completely worked out.